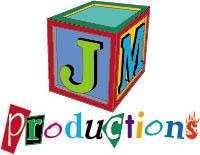 SAMPLES OF MEMBERSHIP CONTENT

JM Productions is proud to bring you nothing but the most vile and disturbing filth ever lensed! Here's some samples of the pictures available on our highly disturbing membership site.

This site has so many pictures of the industry's hottest whores - filthy and worthless cumbuckets that they are - that you'll be coming back to drain your balls every day until you die.

JOIN NOW!
PAY BY CREDIT CARD OR E-CHECK

Thousands of high-quality, high resolution images, Hot video clips, & streaming scenes from all of our video lines, including:

AMERICAN BUKKAKE

<!/a> <!/a> <!/a>

GAG FACTOR

<!/a> <!/a> <!/a>

GUTTER MOUTHS

<!/a> <!/a> <!/a>

BOOTYLICIOUS

<!/a> <!/a> <!/a>

Click here to see samples from more of your favorite JM Productions video lines.

THE NEIGHBORHOOD

You will be blown away by our JM Productions' Neighborhood feature. This feature is often imitated by other sites, but never duplicated. On a nearly daily basis whores of all sorts visit our offices looking for work. It is our pleasure to work these sluts over for your viewing pleasure!

There are already hundreds of photosets with thousands of pictures and videos of your favorite whores and industry newcomers! Many more pictures are added each week! NO ONE ELSE degrades whores like we do here at JM. We love our work.

<!/a> <!/a> <!/a>

STREAMING VIDEO SCENES

Hundreds of Hot Videos plus full streaming scenes each encoded in higher and higher formats as bandwidth technology keeps getting better!! You will be able to watch an entire scenes from our hit movies while always having hundredss of previous updates to choose from!

ONE FULL SCENE ADDED TWICE WEEKLY!

OUTRAGEOUS OUTTAKES - BEHIND THE SCENES ACTION!

Your JerkOffZone.com membership also gives you access to our exclusive Outrageous Outtakes! These are Behind The Scenes segments from our movies. These are delivered in the same high quality formats as our other scenes (samples above).

SNEAK PREVIEWS

Some people like to look at the Movie Trailers to determine which Movies interest them.
These Trailers are carefully crafted to show you the best highlights!
---
What the hell are you waiting for?


Credits Cards and Electronic Checks Accepted!
All models are 18 years of age or older.
Section 18 U.S.C. 2257 Model Record Keeping Information
© 2014 JM Productions, ALL RIGHTS RESERVED